Comprehensive Tile Roofing Services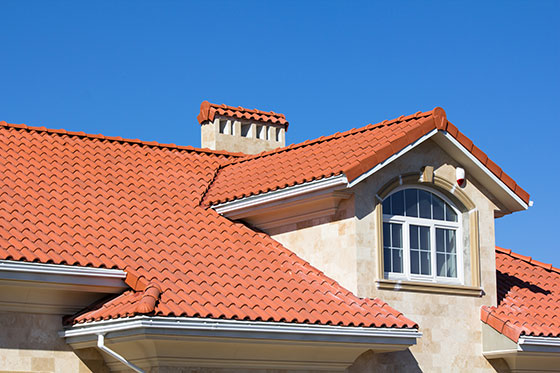 One of the oldest roofing materials, tile roofs are popular for homes around the world. Tile is a natural material made from sand and cement and gives homeowners a durable, attractive roof that's built to last.
At Elevate Roofing and Exteriors, our tile roofers have experience installing, repairing, replacing and maintaining tile roofs on homes of all architectural styles. Our crews know what to look for when identifying issues with your tile roof, and can conduct professional repairs to extend its lifespan.
If you want to install a tile roof on your home, our professionals make it simple to choose the right style and color for your home to give you an investment that lasts a lifetime.
Why Tile Roofing Is a Smart Investment
Tile roofing materials come in a variety of styles and colors to beautify and protect your home. Tile roofing boasts a lifespan of 50 years or more! These durable shingles also allow an efficient air ventilation system, making it easier to control the temperature of your home throughout the seasons.
Tile is resistant to water, fire and pest damage. These shingles resist damage from the elements including from heat and cold, giving you a robust roofing material that'll last for years to come. Tile roofs even resist damage from hail and high winds.
Tile Roofers You Can Count On
At Elevate Roofing and Exteriors, we're familiar with the challenges that can come with maintaining a tile roof. Our tile roofers have been in business for 10 years and are accredited with the Better Business Bureau. We know exactly how important your tile roof is to protecting your home and family, especially during the unpredictable weather in Florida. Let our team help you protect your property with a gorgeous tile roof!