The Benefits of a Metal Roof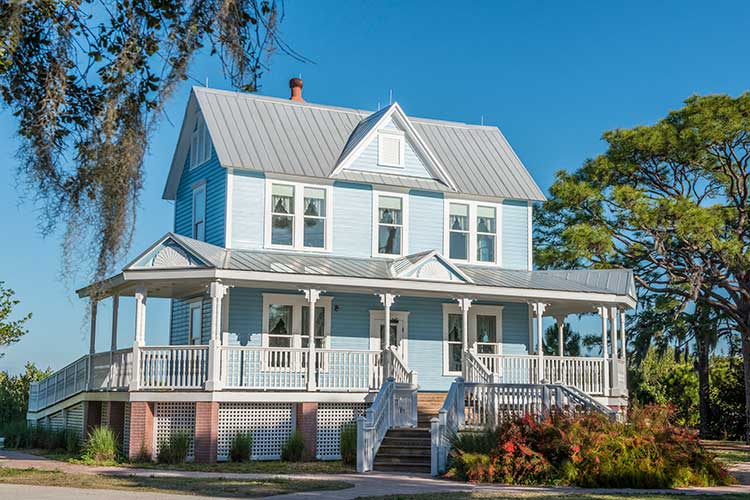 When you're considering a metal roof for your home, you're going to need to consult with metal roofing companies. At Elevate Roofing and Exteriors, our 10 years in business have allowed us to cultivate expertise with all types of roofing materials, including metal roofing.
Homeowners love the durability and attractiveness of metal roofs. Whether you're interested in a metal roof accent for your home or reroofing your entire structure with metal, our experienced team can help you make the perfect choice for your new metal roof.
Why Consider a Metal Roof for Your Home?
There are numerous benefits to choosing a metal roof for new roof installation or your next roof replacement. Metal roofs are:
Low maintenance. These roofs require very minimal maintenance to maintain their performance.
Long-lasting. Metal roofs can last 50 years or even longer. Many homeowners invest in a metal roof knowing they won't ever have to worry about a replacement.
Eco-friendly. Metal roofs prevent the need for reroofing every two decades, minimizing landfill waste and, best of all, the metal can be recycled at the end of its life.
Efficient. Reflective components allow a metal roof to deflect heat and reduce your energy bills.
With a selection of quality materials from our team, you can choose from our metal roofing options to complement your home and get low-maintenance protection from the elements. Talk to our professionals when you need metal roof repairs or maintenance too.