When You Need Roof Leak Repair, We're Here for You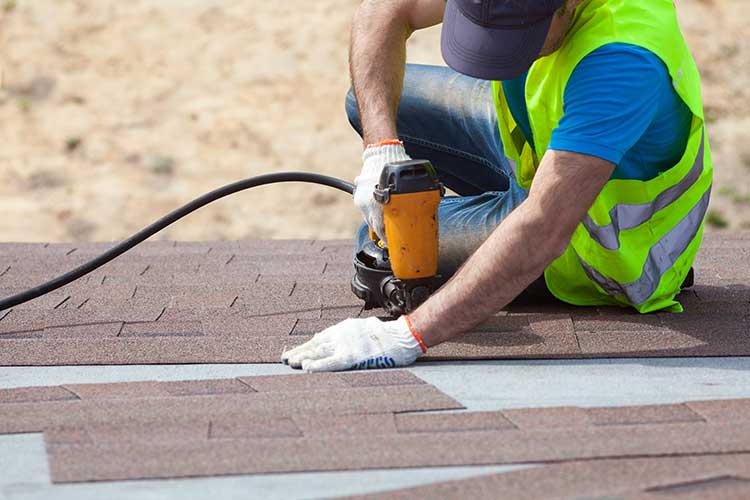 Inclement weather—especially during hurricane season—can severely damage your roof throughout the year. Even new roofs aren't safe from damage caused by high winds, debris, hail and driving rain.
At Elevate Roofing and Exteriors, we know how inclement weather or even age-related damage can impact your roof. If your roof has been compromised, our certified crews are here to help restore your home's most important asset as quickly as possible with roof leak repair.
Why You Should Never Ignore a Leak
Roofing damage, even if it appears minor, can cause more problems than you think. Even if you have a leak and believe you've found the origin of the problem and fixed it doesn't mean your home has not sustained moisture damage.
Damaged roofing components such as cracked flashing, missing shingles and structural damage all have the potential to ruin your home's interior by allowing water leaks. It's always best to get your roof leak repair done now rather than waiting to fix the problem.
Our professional roofers are factory-certified with GAF as Master Elite® contractors, which means we have the expertise to repair your roof and extend the lifespan of your roofing system with proper repairs.
24/7 Emergency Service & Insurance Claims Filing Assistance
Elevate Roofing and Exteriors also offers 24/7 emergency service for your roofing needs, because we know Mother Nature doesn't always strike during normal business hours. Our team also provides roof insurance claims assistance, giving you the support you need to get your damages covered under your insurance policy.
We work with a variety of roofing materials, so our services aren't just limited to asphalt roofing. We also work with metal, tile and stone-coated steel roofing, providing the expertise you need no matter what type of roof your home has.