Get a Roof Replacement Installed by Certified Roofing Professionals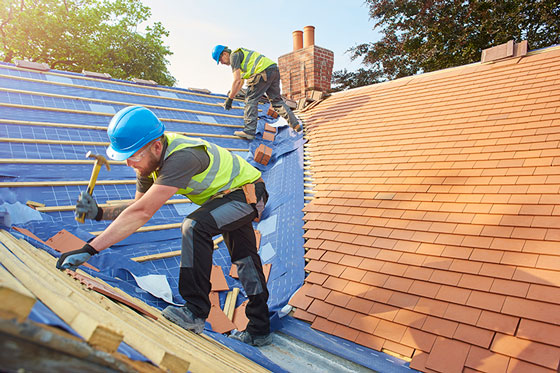 Let the expert roofers at Elevate Roofing and Exteriors provide you with a gorgeous new roof. We work with all types of roofing materials, from asphalt and stone-coated steel to tile and metal. No matter what type of roof you're looking for, our professionals can help.
We've been in business for 10 years and are a GAF Master Elite® Certified roofing contractor. Our status with GAF means we're committed to safety and ongoing training, and have been verified as a reputable contractor. You can trust us to get the job done right!
When Is It Time to Replace a Roof?
A roof replacement is a big investment for most homeowners. How can you know it's really time to replace your roof?
Your roof is showing its age in the form of worn shingles, chipped tiles or missing flashing.
Your home's energy bills have gone up and you're not sure why. This could mean your roof is no longer properly insulating or ventilating your interior.
Your roof has a leak or the attic has signs of moisture damage.
You see sunlight coming in gaps in the roof.
The only way to know for sure if your roof needs to be replaced is to get a comprehensive estimate done by our team. We'll assess your roof for damage and let you know if you can get by with repairs or if a replacement would be the better option.
We Make Roof Replacement Simple
When it's time to replace your roof, Elevate Roofing and Exteriors makes the process as simple as possible. Our team helps you choose the best material, style and color for your roof based on your home's unique needs and your personal preferences. We work with some of the best names in the industry to provide you with a sound roof that can last for decades to come.