Additional Exterior Services for Your Home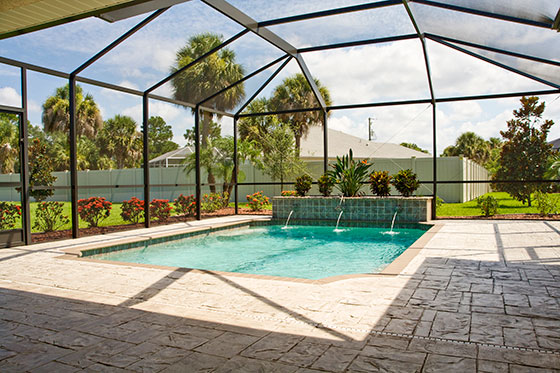 As a fully licensed and insured business accredited with the Better Business Bureau and a certified roofing contractor, Elevate Roofing and Exteriors is also an experienced general contractor providing a variety of exterior services for our residential clients throughout Florida.
Window & Door Installation & Repair
Windows and doors play an essential role in protecting your home against the elements, and also in its energy efficiency. As a general contractor, Elevate Roofing and Exteriors provides window and door replacement and repair services for homeowners. Let us help you choose stylish, high-performing units to complement your home's architecture and enhance comfort.
Screen Enclosures
Enjoy your outdoor living space – minus the bugs – with a beautiful screen enclosure constructed by Elevate Roofing and Exteriors. Our screen enclosures are custom-designed and built using only the highest quality materials. We offer an array of customizing options to meet your needs and complement your home's architecture.
Other Services
Siding Repair & Replacement
Elevate Roofing and Exteriors
provides siding installation and repair to keep your home protected against the elements with industry-leading materials. Our siding options give you the best return on your investment with regard to longevity and performance.
Seamless Gutters
We provide gutter installation and repair whether in conjunction with your roofing job, for your new construction home or as a separate service. Our crews work with custom-made seamless gutters.
Patios & Decks
Our crews construct patios and decks, including Brazilian hardwood decks, to increase the value of your home and provide you with a gorgeous outdoor space you can enjoy year-round.
New Construction
Have a project in mind that involves new construction? From whole homes to a roof on a new home to outbuildings, let our experienced craftsmen bring your vision to life.