Elevate Roofing and Exteriors is a top choice for residential roofing services in our local area. We can help you with all your roofing needs. Roof inspections are important because they allow you to stay on top of roofing issues, reducing the risk of unexpected roof damage. Here are some key questions to ask your contractor during a roof inspection.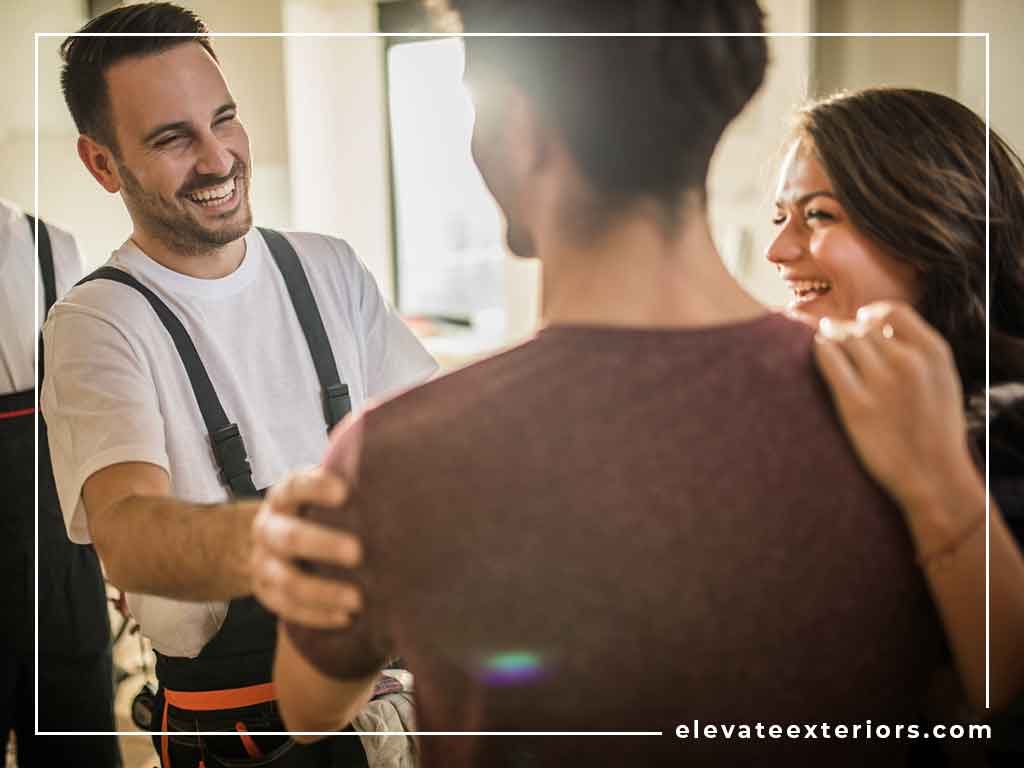 Is My Roof Properly Ventilated?
High temperatures can cause a roofing system to overheat if it doesn't have adequate ventilation. If this happens, the roofing shingles will become brittle and less resilient, making them vulnerable to damage from strong winds or heavy rain. A good roof inspector will make sure to check the quality of your roof's ventilation.

Is There Any Damage to My Roof?
Your roofing contractor needs to inspect the inside of your attic for water spots during the inspection. They need to look for any evidence of cracks, water intrusion or animal infiltration. As one of the leading roofers in our area, we suggest asking your contractor to inspect your roof's flashing for damage. As the flashing protects the most vulnerable parts of your roof, damage to this vital component can easily lead to roof leaks.

How Much Longer Will My Roof Last?
Mistakes during the roof installation or during a roof repair can compromise your roof's integrity and reduce its lifespan. Even a new roof can have structural problems. Your professional roof inspection should provide you with an estimate on how soon you might need a new roof. Use this knowledge to plan for your eventual roof replacement.

We can provide you with an accurate roofing estimate and help you with all your roof repair and replacement needs. Elevate Roofing and Exteriors has many years of experience and we've worked on all kinds of homes. We can handle any kind of roofing problem. We also provide a wide range of home improvement services including window and door replacement, gutter repairs and more. Call us at (239) 317-3117 to learn about our services and products or to request a quote.